HELLO, MY NAME IS
ANDREI IUNISOV
I am a multilingual SEO expert and a specialist in organic lead generation with 15+ years of experience worldwide.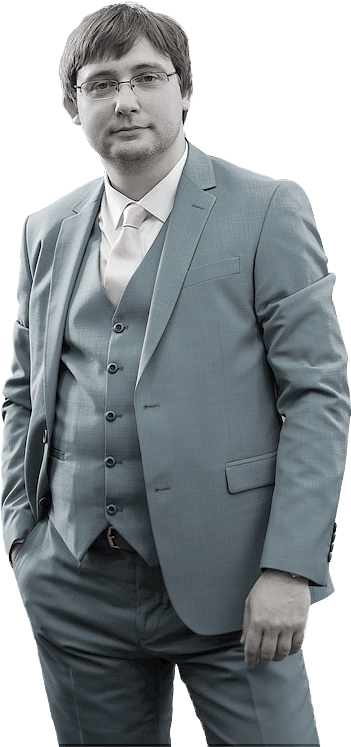 How Can I Help Your Business With Multilingual SEO?
Multiregional Lead Generation
---
● Generate Regional Qualified Leads
● Improve Visitor -> Lead Conversion
● Improve Lead -> Opportunity Conversion
● Nurture Regional Leads in Local Language
● Localize Your Prospecting & Outreach

Multilingual SEO
---
● Do SEO with English, German, French, Italian, Spanish, Portuguese, Croatian, Slovenian, Swedish, Norwegian, Finnish & Russian keywords
● Create High-Quality Localized Content
● Generate Localized Backlinks
Since 2006 I was involved in digital lead generation and SEO in the rapid-growing software company Parallels in Seattle, WA.In 2009 I founded one of the first web analytics agencies in Russia. My client list included many well-known technology companies. In 2014 the business was sold to the hugest independent digital marketing group in Russia - iConText Group.Since 2016 I started to individually provide multiregional lead generation and SEO services to various companies worldwide.
Multiregional Organic SEO
Localized Content & Backlinks
Local Organic Rank Tracking
Regional Local Citations & Reviews
Conversion Rate Optimization
15+ Years Experience in Multiregional SEO
Parallels, Inc
2006 - 2009
Senior Online Marketing Manager
Responsible for overall online revenue and digital marketing efforts in Parallels. This included sales and lead generation via search engine marketing (SEM), worldwide SEO optimization, software review portals, free download websites, affiliate management, social media marketing, email marketing campaigns, retargeting campaigns and other channels. Executed conversion rate optimization activities using Google Analytics, Omniture and website usability improvements. New sales and upgrade campaigns to user base with $100k/day results.
Co-Founder and CEO
The leading web analytics agency in Russia. Founded as the first independent web analytics agency in 2009, the first Google Analytics certified partner in Russia. Executing web analytics services for largest russian companies: Kaspersky, Acronis, Panasonic, Renaissance Credit, Megafon, Beeline, MTS, CTC, KupiVIP, IVI, Incom, X5, Faberlic, Fast Lane, Lamoda, EnglishFirst etc. Since 2014 a member of iConText Group - one of the biggest online marketing holdings in Russia. Responsible for overall strategy, new business acquisition, project execution and P&L.
iConText Group
2014 - 2016
Marketing Director
Responsible for overall iConText group marketing&strategy. Built profitable SMB business division (icTurbo) with >100Mn revenues. Responsible for business processes for SMB customers, lead generation, sales operations and service execution. This job was transitional after WebProfiters was acquired by iConText.
Digital Marketing Expert
At Iunisov.Com I personally provide digital marketing & SEO consulting services. My main area of expertise is IT technology, enterprise and consumer software, SaaS and B2B. I am providing lead generation services using the following channels: - multiregional & multilingual SEO; - social media ads; - pay-per-click ads; - display ads; - email marketing; - other digital channels. I am also working on optimizing marketing funnels, nurturing leads and retaining customers using: - website conversion rate optimization; - lead nurturing via email & retargeting; - microsegment email-marketing to cohorts; - website A/B testing and usability audits.
Get in touch
Feel free to ask me questions on multiregional and multilingual SEO. I will try to reply you in 1 business day.