Tips to improve the leads' contact data quality
Date :
April 26, 2021
By
It's a common situation in B2B digital marketing when there are tons of incoming leads but the number of opportunities created from them is relatively low. I've seen some examples where SEO, Google Ads or the other lead generation sources generate more than a hundred of new leads per sales person in the region but this person only works with 2-3 opportunities a month. One of the multiple reasons of this is connected with the quality of the leads' contact information.
The most common issues with the contact information include:
fake emails;
emails from non-business domains.
Usually when the sales person opens a new lead in CRM, it's vital to have the correct email and the business domain in it – these 2 attributes demonstrate the high quality of the contact and increase the processing priority.
It's relatively easy to prevent the fake emails. Once your lead generation form is submitted, don't automatically redirect the user to the material (whitepaper or case study) that he/she had requested. Just send the file to the mailbox and notify about this on the "Thank you" page: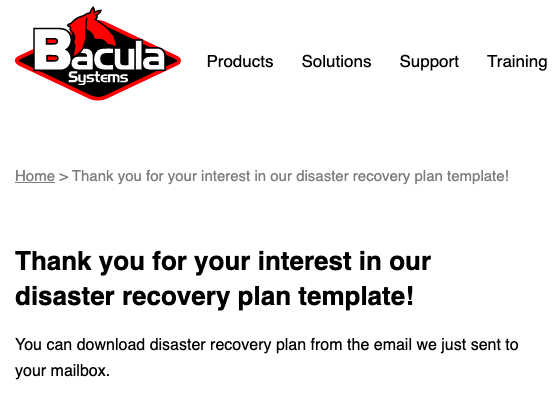 Not all the leads without business emails are junk – there can be various reasons why the person has left the personal email. Sometimes there is no access to the business email outside of the office, and sometimes the built-in LinkedIn or Facebook forms already have the personal email automatically pre-filled because of the initial account settings.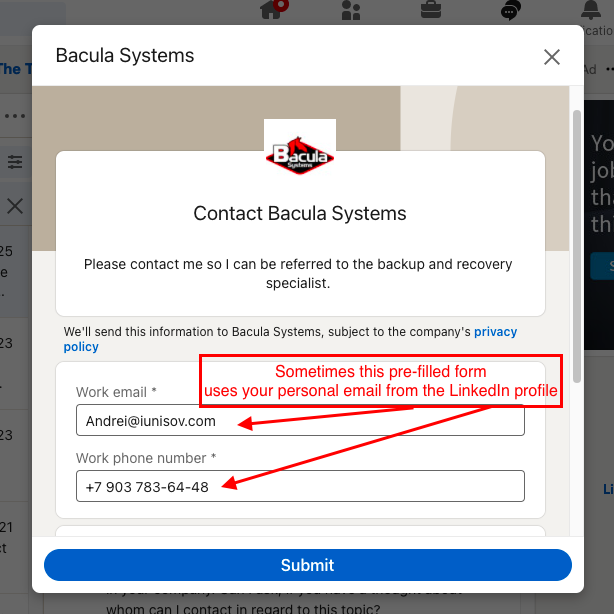 I would suggest using RocketReach (or similar tools) when you have a lead with the non-business email. It allows to input the first and last name or LinkedIn profile URL, and then you'll get all the possible variations of the lead's business email. RocketReach has its own database and also the email prediction mechanism.
To overcome the problem of non-business emails you could also prevent your forms to accept the leads with the free email domains. Here is how it looks like:

Even on the phase of typing the form recognizes the email domain and informs on the issue while making the submission button inactive.
As you see, there are several factors that might decrease your lead-to-opportunity conversion rate. These simple tips are based on my personal experience and can help you to overcome one of the main reasons which is the incorrectness of the leads' contact information.