Video SEO on YouTube for small businesses. How to create and promote your YouTube channel and videos in search results with a limited budget?
Date :
November 20, 2019
By
YouTube for SMBs and B2B online marketing
YouTube is basically the most popular video hosting platform in the world and has many opportunities for marketing products and services on it. However, it's unusual to see YouTube in the digital marketing strategies for small and medium businesses and for B2B companies. It happens because YouTube marketing is meant to be expansive and mostly focused on brand awareness and not on traffic or lead generation.
However, I managed to find several successful techniques on how B2B businesses and small companies can benefit from their YouTube channel. That's what I am going to share with you in this post: channel creation process and the ways to put your videos in YouTube search results.
Why doing SEO on YouTube?
In the current online marketing landscape there are not so many platforms that you can generate traffic and leads from. Basically you have Google, Facebook, LinkedIn and a couple of retargeting platforms (AdRoll or Criteo) as well as referral platforms (Quora, ReddIt, etc). 
The platforms with huge amounts of traffic like Google, Facebook or LinkedIn are expansive and their cost-per-click sometimes can't be acceptable for unit economy. Other smaller platforms are good but present long-tail set of advertising systems and setting them all up is a huge time investment with unpredictable result. YouTube is a platform where you can benefit from both huge audience and the ability to generate leads from it and scale this lead source with much less time and effort. 
SEO on YouTube search results page can not only generate more viewers of your video but also initiate more impressions of the video in the regular Google's text search results which also drives you leads and traffic.
YouTube online marketing strategy
While creating the channel on YouTube is quite easy, you'll need to do a lot more to actually achieve meaningful results, since you'll have to determine your channel's target audience, expected KPIs, decide which content strategy is more suitable for your KPI execution, learn which type of content is valuable on YouTube and decide your own type of content and, most importantly, learn how to distribute the content on YouTube with video SEO techniques. 
Speaking of channel's plans, you'll have to decide on your:
Publication schedule and frequency;

Subscriber growth plan;

Video views growth plan;

Average percentage of videos looked up to the end.
Videos themselves can be defined by a lot of factors, like topic, length, format, quality, etc. but this post is not about the content as I am not the expert in your particular industry, this post is about the content distribution techniques. However, it's important for SEO on YouTube to have the best view rate possible, so you'll need to decide how long your videos are going to be, since:
Longer videos:

Allow you to earn more if you're a video blogger;

Make more people interested in your channel and product;

Have more space for marketing in general sense;

Risk irritating some users if they're looking for an answer to a specific question.

Shorter videos:

Represent more effectiveness for viewers (shortening the problem solving time to 30 seconds, for example);

Generate more subscribers, likes and videos being shared because of solving more problems;

Delivers less income than longer ones, but the risk of irritating people is also a lot less.
YouTube channel creation and video upload
Let's walk through the process of creating your own YouTube channel. Even if you already have a regular user account on YouTube and have posted some business-related videos in it, you'll have to turn it into a branded one. This will allow you to show your brand's name instead of your own personal one and thus will improve credibility.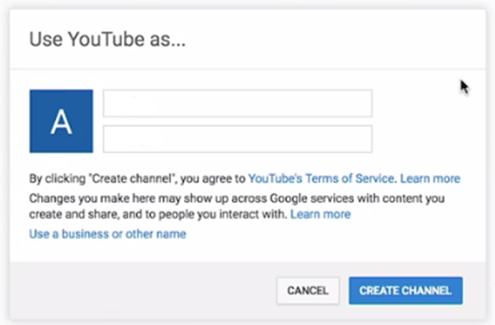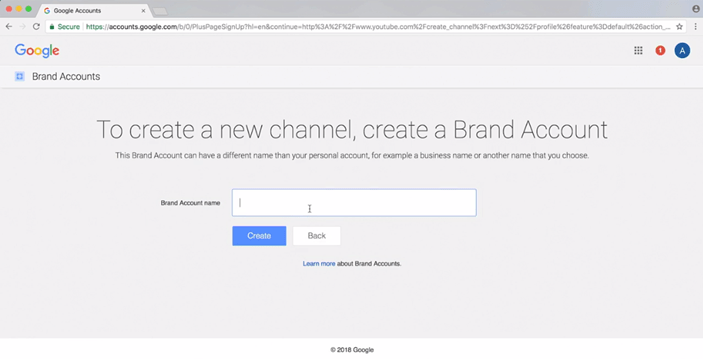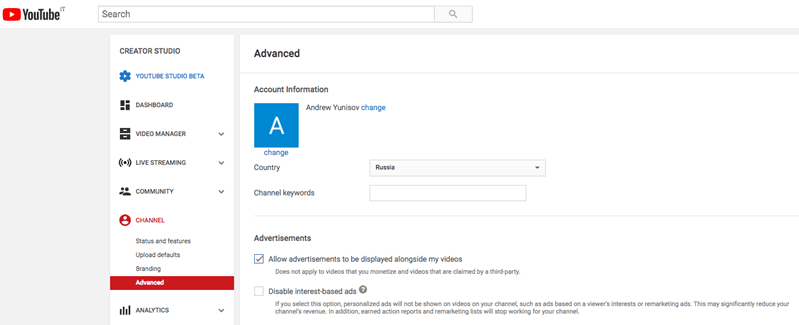 YouTube also provides a useful tool for your channel management activities called YouTube Creator Studio. You can enter it from almost any YouTube page by clicking your profile icon in the upper right corner and then selecting "Creator Studio". With that, you gain access to your channel's trends, can edit current videos and upload the new ones, watch your metrics against KPIs, and so on.
You'll have to follow a number of guidelines to make sure that your video is at its best and has the best sound and picture quality. 
Cut out unnecessary words and/or sounds ("hm", "like", etc);

Delete parts which have nothing but silence for a long time (remember, effectiveness is the key);

Re-film parts of your video that you don't find compelling;

Try filming both with and without a script and see which way works the best for you;

Normalize sound levels throughout your video, don't make it all sound too loud or too quiet;

Work on adding branded intro and outro to your every video;

Follow recommended export parameters while preparing the source files:

File type: .MP4

Audio codec: AAC-LC

Video codec: H.264

Resolution: 720p, 1080p, 1440p, 2160p.
During the process of uploading your video file on YouTube you'll have some additional options, like choosing if this video should be public, unlisted, private or scheduled to launch at some point. Don't forget about one of the most important things for video SEO on YouTube – implementing keywords not only in the "Keywords" tab, but also in video title and description. 
You can also add a message to share on social networks, or add your uploading video to some playlist. In addition, YouTube has a system that automatically generates subtitles, which also take part in the video ranking – so if you're not promoting your video on English, then it would be better for you to upload your own subtitles, too.
After filling all of those fields, feel free to hit the "Publish" button.
YouTube channel and playlist branding
One more crucial step after creating your channel and optimizing your first video meta-information is the channel's branded look. YouTube can provide quite a lot of ways to customize the user experience on your channel pages. You can customize your channel's main page by adding a banner to the upper part of your channel's main page and by providing a description for your channel (of course, don't forget to put SEO keywords in it). YouTube also allows to insert links to your other social media pages, like Facebook, Instagram, Twitter, LinkedIn or your own site's URL (max. 5 links at the same time) – all of them would be shown in the lower right part of your new banner.

There's also one more important part of YouTube's video management that we didn't talk about yet, and it's playlist organization and optimization. Creating a playlist is one of the most convenient ways of grouping similar videos that share the same topic. 
Playlists are also shown in the YouTube search results which means that they can be optimized. You can change the playlist's title and description with optimized texts, as well as adjust several other settings: privacy level, the order of videos in the playlist, etc.

Let's go back to customizing your channel. Since the most part of your channel's page consists of typical blocks (most liked, most viewed etc.), there are several options available for their customization. You can setup a special video or a playlist that'll show up for your returning channel viewers to improve retention. A channel trailer is recommended if you want your new users to actually stay on your channel after seeing it for the first time.


You can also customize blocks order on the channel page to add more sections to your main page, like upcoming videos, liked videos, uploaded videos, etc. Those additional sections can display videos both vertically and horizontally (vertical view is useful if you don't have a lot of content yet).
Ranking factors and optimization techniques
Now we're getting to the very purpose of this blog entry – ways of putting your video to the top of YouTube search results page (and also to Google SERP as well). There are several things you can optimize to make your video look more SEO-friendly, including:
Video title;

Video description;

Video tags;

Playlist title;

Playlist description;

Keywords in video's subtitles;

Number of comments and keywords in them;

Video likes;

Channel subscriptions;

Effectiveness metrics of each video (average watch time, watch-to-end time);

Number of video player insertions to various websites.
There's a variety of services available online that allow you to buy either views or likes or comments for your videos but I'd not advice to go with them. The process of getting sufficient amount of views, comments and likes should have the necessary duration and if you'll do this in 2-3 days, you'll be in trouble and likely will never get where you want.   
Basic process of SEO optimization implies that the first step you would take is analyzing your competitors' data (and their metrics, as well). This way you'll track the videos that are leading on your keywords and understand what exact number of views, likes and comments do you need. Next you'll have to use either F&F (friends and family) or your customers to slowly increase your video metrics. 
How to understand the exact keyword list to promote and see if you can actually get viewers? One of the ways to do online video marketing is to look for the most searchable keywords is through Youtube autocompletion analysis. You're choosing one of the main search topics related to your channel and then just add one letter to that search query (for example, you can type "marketing strategy" and then just add one space and one random letter to see which search results pop up higher in the list).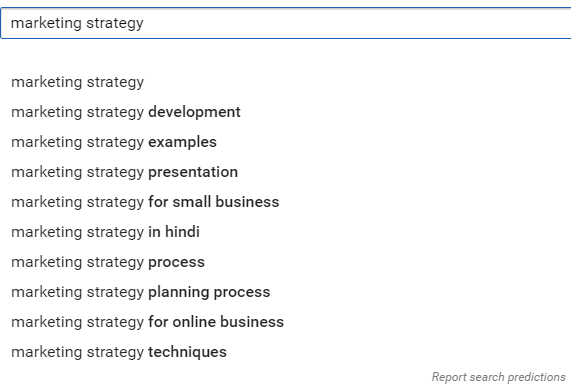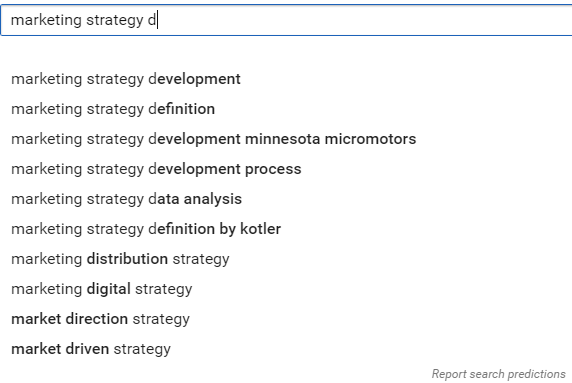 With the knowledge of your target keywords you can start working with your own videos.Those keywords may even form clusters for keywords that are partially similar to one another. That way, you can create multiple playlists on your channel, with each playlist targeting a certain cluster of keywords from autocompletion analysis. You don't have to create a video for every single keyword you'll find, but making at least one playlist for each group of similar keywords is a good practice. Created playlists can be edited and optimized by changing their titles, descriptions and other fields to include certain keywords.
YouTube SEO analytics
YouTube's analytical capabilities are quite extensive and allow to boost SEO results. There is a separate section for that in YouTube Creator Studio. The main page of analytics section shows you the visual and numerical stats of your channel for the chosen timeframe.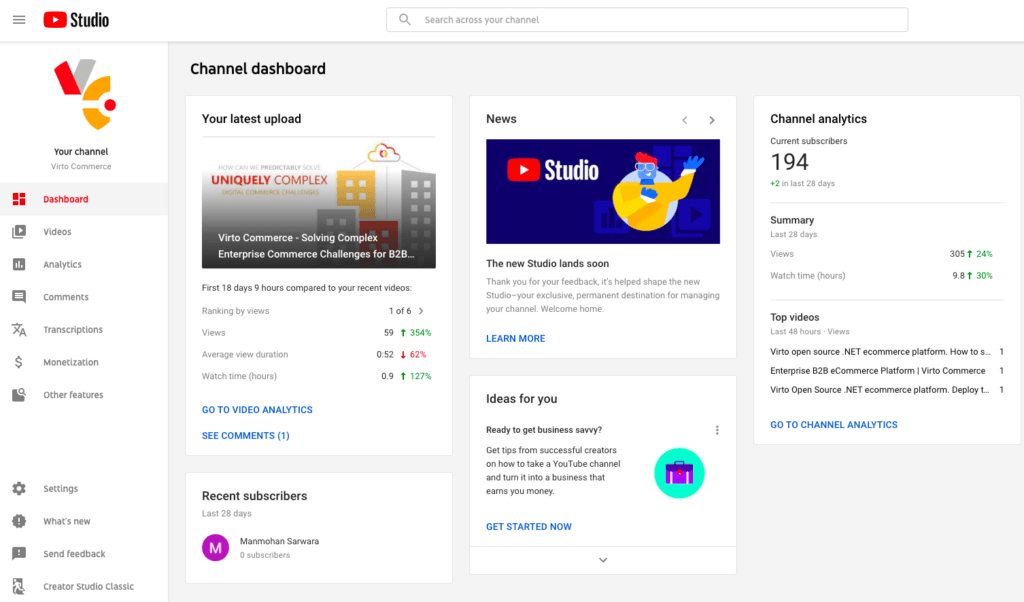 There's an option to lookup KPI statistics for each video and sort them using certain characteristics like views, likes, subscribers or unsubscribers. The approach that I usually take is simple: find the videos that perform worse than others, understand the retention reason and fix it by changing the content in it.

The report above shows the video generating the most subscriber churn. Sometimes it's even possible to figure out what exact time of the video generates the biggest churn with the usage of the viewer retention report below.

One of the important things is to understand where do you get the video's views from: channel page, YouTube search, Google search or external sites. The below reports demonstrate this information and you can also analyze the source's quality by looking at average view rate in percentages. If you see your churn growing abnormally at a very specific particular moment of the video, you can think on how to change the video to avoid viewer loss.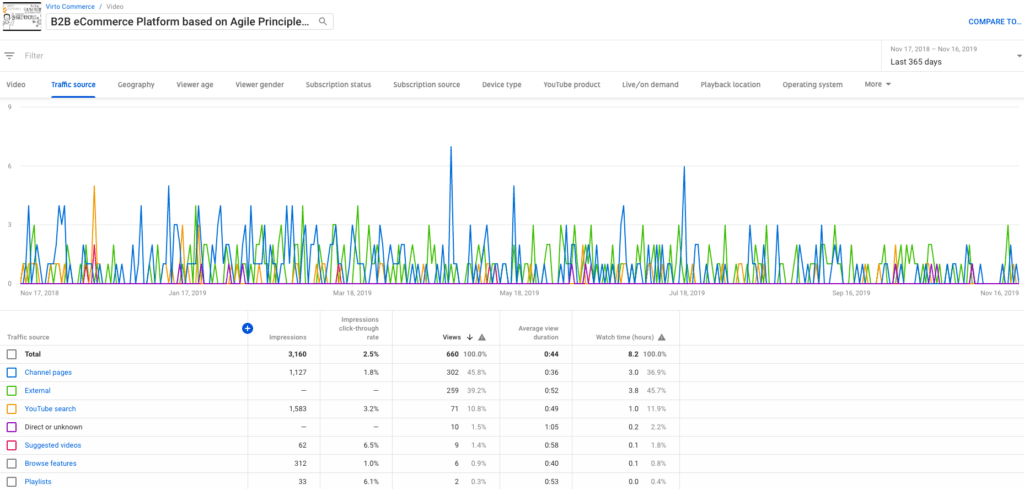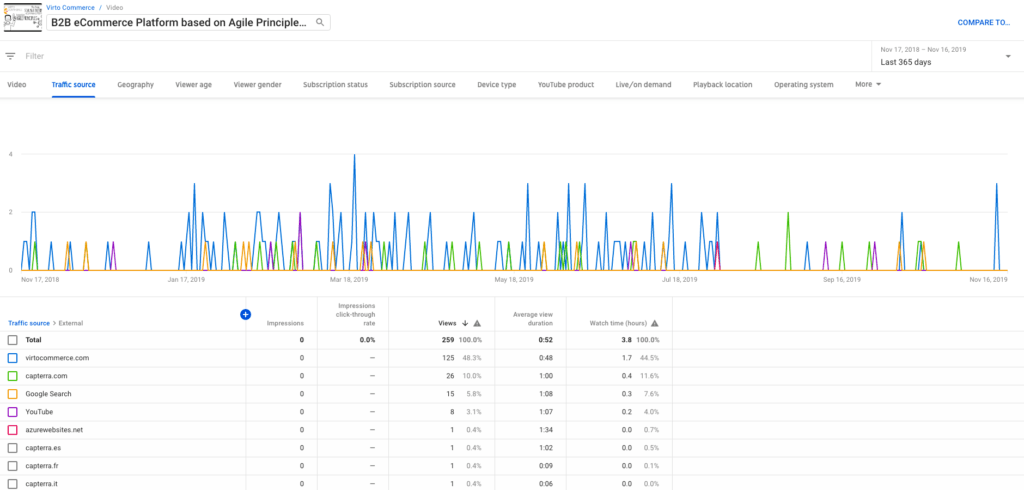 YouTube SEO checklist
I hope you understand now from this post how to create channels, submit videos and optimize them to get more viewers and traffic. This might seem a bit overwhelming, but to make it easier for you, here's a relatively short checklist for YouTube channel creation and SEO optimization:
Get a Google account and create channel with it;

If necessary: change channel type to "Business" and provide an appropriate channel name;

Fill in channel description and tags;

Customize the look of the channel's primary page:

Custom banner at the top of the page;

Links to the other social networks accounts;

Channel trailer for new viewers.

Video for returning viewers.

Create and optimize playlists:

For each playlist

Provide description and keywords based on autocompletion analysis;

Choose the playlist watching sequence;

When uploading a video keep in mind the following guidelines:

File type should be .MP4;

Audio codec is AAC-LC;

Video codec is H.264;

Resolution is 2160p, 1440p, 1080p, 720p.

When uploading a video optimize the following:

Publicity settings;

Description and tags;

Video thumbnail;

Add royalty-free audio;

Add subtitles in non-english languages;

Embed video into your own website and work on its metrics afterwards with friends and family (views, likes and comments);

After some time access YouTube Analytics and take a look at the following for this particular video:

Number of subscribers

Number of unsubscribers;

Viewer sources;

Average view percentage.

Optimize video content in a targeted manner based on the information above. 
You can also get the checklist in a PDF file and a free 30-minute consultation with me if you'll fill in this form.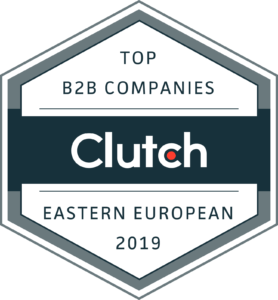 Clutch
recognizes
Andrei Iunisov as a digital marketing expert and industry leader.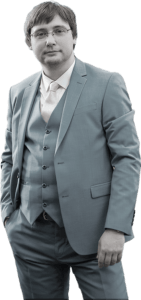 Want me to improve your leads and traffic?
Let's chat and see what can I do for you. Only if I'll foresee the value for your business in working with me, I'll be able to take you on as a client.
If you won't want to move forward together, that's OK too. Worst case scenario will be that you'll receive some free advice from me which will help you grow the traffic, leads and sales numbers.
Feel free to book an initial 60-minute free consultation. You will hear from me within 24 business hours after submitting the below form.