"Ecommerce Conversion Rate Optimization" at Russian Internet Forum 2011
Date :
April 26, 2011

By

One of the first events I have presented about conversion rate optimization back in 2011. Running a presentation about web analytics for ecommerce websites with only specific and measurable case studies. One of the case studies with Alpina Publishers demonstrates an A/B test which results in 20% conversion growth after working with cart abandonment.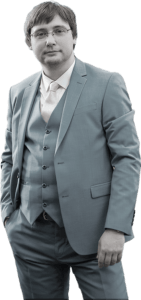 Want me to improve your leads and traffic?
Let's chat and see what can I do for you. Only if I'll foresee the value for your business in working with me, I'll be able to take you on as a client.
If you won't want to move forward together, that's OK too. Worst case scenario will be that you'll receive some free advice from me which will help you grow the traffic, leads and sales numbers.
Feel free to book an initial 60-minute free consultation. You will hear from me within 24 business hours after submitting the below form.