Complicated sales funnels. What is a lead and conversion in digital marketing for software and SaaS companies?
Updated 9th December 2022
Date :
May 4, 2019

By

One of the common goals of digital marketing in software companies and SaaS industry is to generate leads. But what exactly do software marketers mean talking about leads? What exactly is a lead?

If we talk about consumer software it's probably a trial download registration, in case of SaaS it's a registration for a trial period. The sales cycle is relatively short and there is no attribution problem in most cases, because the person who downloads or registers for a trial is the actual buyer that will complete the shopping cart sooner or later. There is no need for a consumer sales team like we have done in Parallels where the sales channel was only used for distributors' order management.

However, if we talk about the enterprise B2B software it's different and not so straightforward. The actual sale can take up to several years. For example with Bacula Systems, the enterprise backup and recovery software company, the sales cycle is from 12 months and more. It's not easy for an enterprise company to replace the backup and recovery technology as it needs to be evaluated, carefully tested and purchased within a tender procedure. This whole process can happen in 2 year timeframe.

It's also not easy because you have different target people to market and advertise to during this period. For example, when we market with Bacula Systems, we start our communication with system administrators, datacenter managers, devops managers and other technical personnel. However, after testing phase we communicate with IT management level: IT managers, CIOs, CTOs and others. We need to convince them that they're doing the right strategic decision purchasing our technology. And even after that we may send the message to the other C-level managers like CFOs, chief of procurement and CEOs, explaining them the importance of the proper backup and recovery strategy for your data center. So we have at least 3 groups of target audience inside one account to communicate with.

The next thing that differs from consumer software and SaaS services is the specific number of call-to-actions. The purchase cycle in many organizations can start from the initial research of the technology on the technical level. Based on this goal the target audience needs very specific things to discover: starting from small technology datasheets proceeding to huge whitepaper downloads. These documents' downloads shows the initial interest for us inside the organization into specific technology to be backed up, for example SAP backup whitepaper or devops backup paper. When we see technical people downloading these papers, we already understand: if their research can be continued with our trial limited version or if they need the fully-functional software to review which leads us to the proof-of-concept stage.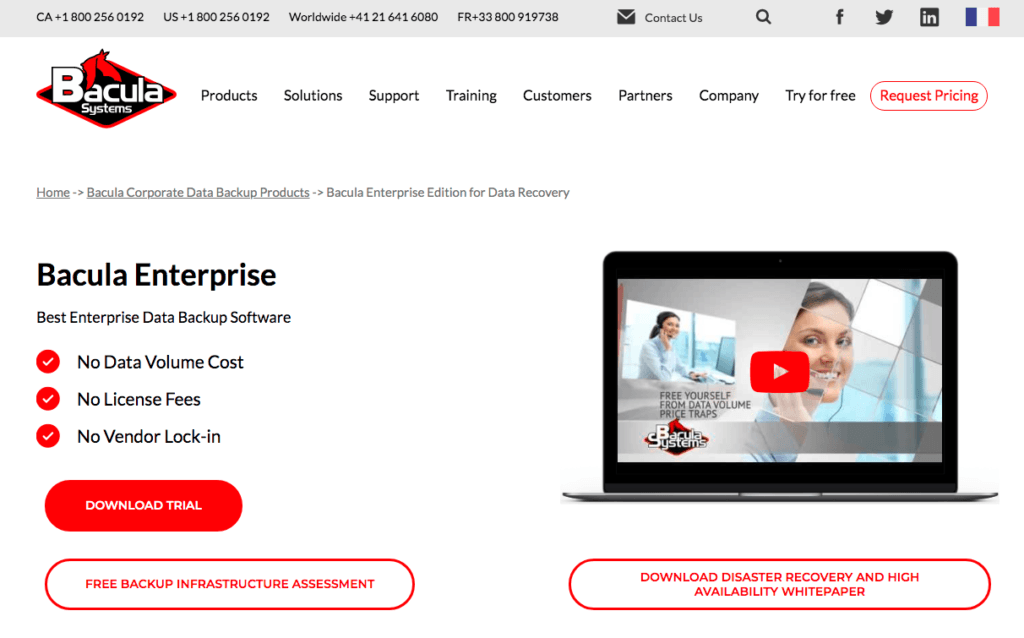 Sometimes before the actual evaluation period the prospect already has some important questions to address to our pre-sales technical team. This is where the webinars come out. Webinars are the perfect tool to convince an enterprise customer to start the direct communication: either with a technology question or with a proof-of-concept project. They also help when your product is not easy to demonstrate like we have in the enterprise backup where there is no single software pack for any platform that the customer is using and you always have to customize the client package. There are some more tools inside the sales funnel that help us to demonstrate the software for those who don't like webinars for example they can run the demo interface inside the Docker container and take a look at the visual part of the product. It helps in the cases where it's important to demonstrate your user experience advantages even before the trial download.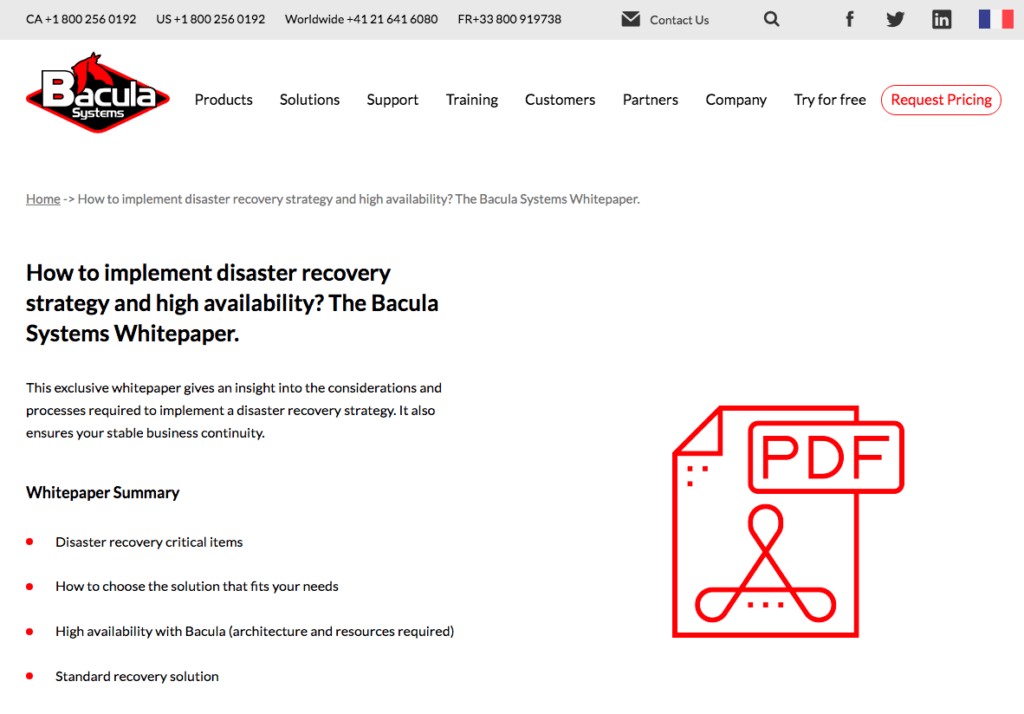 The second aim of our journey is when the technology shortlist is chosen and we need to stand out from the backup software shelf. That's where our disaster recovery plan template comes out. We have a comprehensive document that helps any type of organizations to orchestrate their backup and recovery process in the event of failure, this document demonstrates our expertise in the particular field. As you have already thought this document is targeted not on system administrators, but mostly for IT management or even C-level management.
Talking with C-level guys always involves economic aspect, so you need to prepare the call-to-actions that are connected with that. One of the options which is not easy, however really engaging is the TCO calculator (total cost of ownership). This tool helps your C-level guys especially CEO and the finance team to understand the financial effectiveness of the purchase decision. This question is likely to rise during the purchase procedure anyways, so it'd be nice to have not an Excel spreadsheet but to have a calculator on web which can be used by anyone whom we might contact later on.
The option that's worse but also working is the one that we use in Bacula Systems which is called deduplication calculator. This tools helps our clients to estimate the financial savings that they can make with our backup data deduplication technology. Our dedupe engine allows the customer to buy less hardware for storing the backups which is a huge advantage among other competitors, so we communicate this to C-level people with this tool.
So the average sales cycle's call-to-actions might look like: datasheet, whitepaper, webinar, interface demo, trial download, proof-of-concept project, TCO calculation and the actual sale in the end. This is how we see the marketing call-to-action model while selling the enterprise software.