Interview for MyAcademy Digital Marketing School
Date :
May 14, 2019

By

This interview in English describes some of the key moments in my 10+ years digital marketing career in Parallels, WebProfiters, iConText Group, Bacula Systems and VirtoSoftware.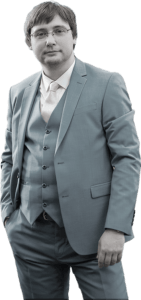 Want me to improve your leads and traffic?
Let's chat and see what can I do for you. Only if I'll foresee the value for your business in working with me, I'll be able to take you on as a client.
If you won't want to move forward together, that's OK too. Worst case scenario will be that you'll receive some free advice from me which will help you grow the traffic, leads and sales numbers.
Feel free to book an initial 60-minute free consultation. You will hear from me within 24 business hours after submitting the below form.