How to transfer website users from unknown blog visitors to high-quality leads?
Date :
May 13, 2019

By

One of the companies I am working for is VirtoSoftware, it develops SharePoint applications and web parts. We're running our digital marketing campaigns with a huge focus to SEO where we managed to succeed in 2 years.

The huge problem for us was that the search keywords that we used were mostly informational in Google. The websites ranked on these queries were only blogs, like here in the example of "sharepoint forms":
So when you have all these Microsoft blog links on SERP it's really hard to stand out in front of them, but we made it possible — our blog article is on the 10th place. The problem is that after starting to get traffic we found out that users aren't going from our blog pages to product pages. They had zero intent to buy something.
Here is what we tried to do. Instead of regular retargeting using Google network or Adroll etc, we initiated number of campaigns on Linkedin with the lead generation objective. We were advertising whitepapers about SharePoint migration, SharePoint project management and similar papers. Our retargeting audience contained only our blog visitors that had Linkedin accounts. And we started to get leads from these people.

We used really simple inmails to engage with audience but the topics of whitepapers were deeply researched before the initial writing process.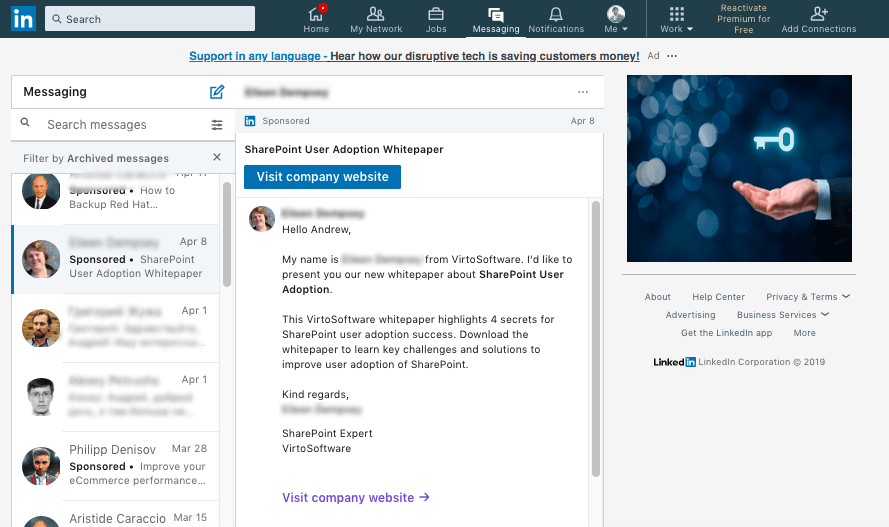 After setting this up we fixed the problem of blog visitors not converting to leads. After all we have created the nurturing queue for each whitepaper in a tool called Autopilot: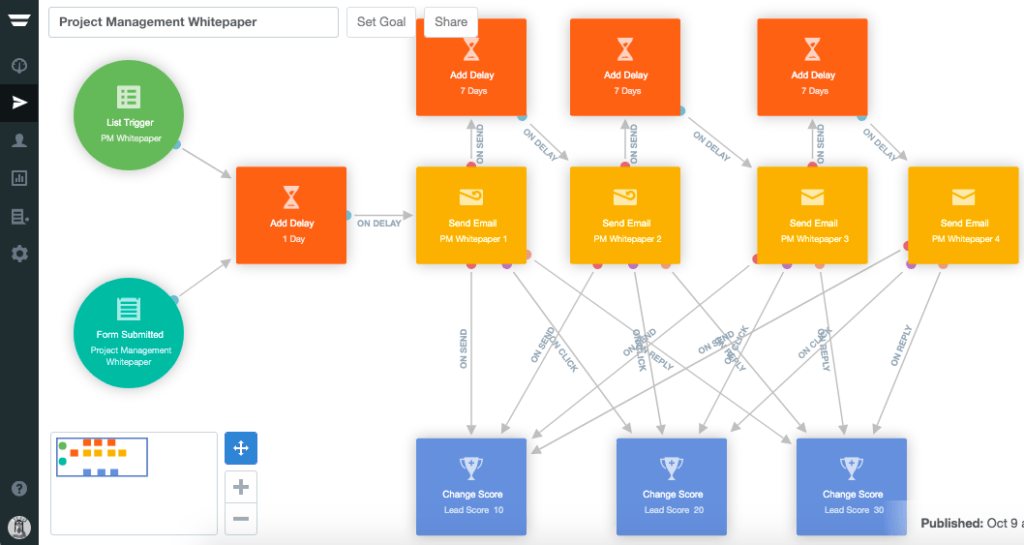 This tool helps us to score the leads based on their activities and our sales team is reaching out only to the prospects that are really active.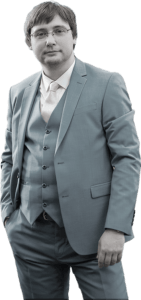 Want me to improve your leads and traffic?
Let's chat and see what can I do for you. Only if I'll foresee the value for your business in working with me, I'll be able to take you on as a client.
If you won't want to move forward together, that's OK too. Worst case scenario will be that you'll receive some free advice from me which will help you grow the traffic, leads and sales numbers.
Feel free to book an initial 60-minute free consultation. You will hear from me within 24 business hours after submitting the below form.