Enterprise software lead generation. How to generate enterprise leads?
Updated 25th November 2022
Date :
May 13, 2019

By

Enterprise software lead generation is a process of generating leads for software companies working in the enterprise market segment. Lead generation for the enterprise segment is different from the mid-market or small business software companies. The main differences on how to generate leads for enterprise software companies are:
Generating leads in the enterprise software field is more expansive (both using online and offline leadgen methods);
Because the buying center in the enterprise consists of several employees, generating one lead might not be enough to close the opportunity;
Sales cycles in the enterprise software sales are usually longer, thus lead generation for enterprise software requires to have multiple touchpoints with a lead during his sales journey;
Enterprise Software Lead Generation Using SEO
One of the companies I am working for is VirtoSoftware, it develops SharePoint applications and web parts used by enterprise businesses. We're running our enterprise lead generation campaigns with a huge focus on B2B SEO where we managed to succeed in 2 years.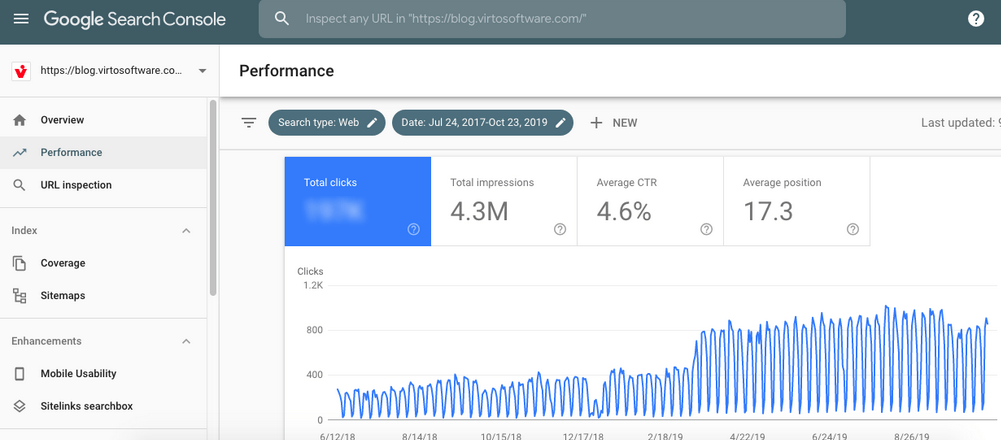 The huge problem for us was that the search keywords that we used were mostly informational in Google and we were unable to understand who is it looking for our product: consumer or B2B enterprise. The websites ranked on these queries were only blogs, like here in the example of "sharepoint forms":
So when you have all these Microsoft blog links on SERP it's really hard to stand out in front of them, but we made it possible — our blog article is on the 2nd place. The problem is that after starting to get traffic we found out that this B2B SEO effort was useless for the actual lead generation process because users weren't flowing from our blog to product pages to perform microconversions like trial downloads or macroconversions like transactions. They had zero intent to research and buy something.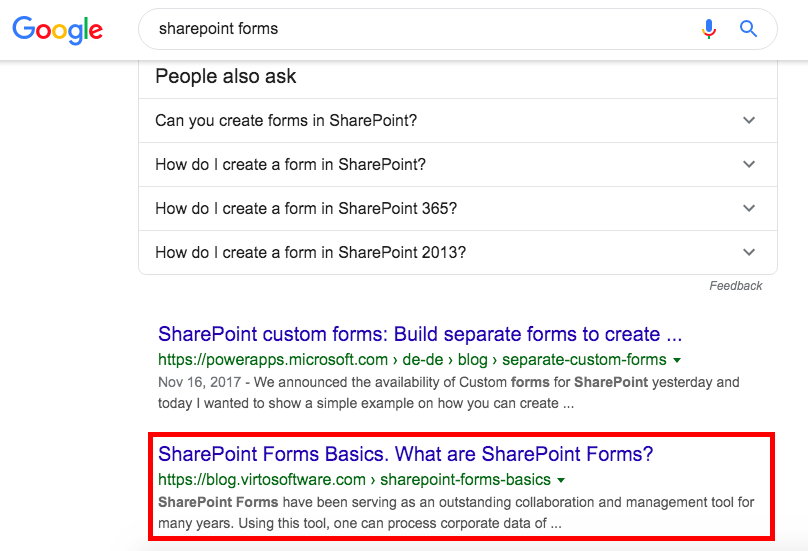 Here is what we tried to do for making the lead generation initiative working and for the improvement of the lead quality. Instead of regular remarketing using Google Display Network or Adroll etc, we initiated a number of campaigns on LinkedIn with the lead generation objective called LinkedIn Lead Ads. Lead generation programs on LinkedIn allowed us to advertise whitepapers about SharePoint migration, SharePoint adoption, SharePoint project management and similar topics. Our audience contained all our blog visitors that had active LinkedIn accounts. And after the launch of this campaign we instantly started to get leads from these people. Here are some figures about this campaign:

We used really simple LinkedIn Inmails to engage with business audience but the topics of whitepapers were deeply researched in Google Trends and Keyword Planner before the initial writing process to make sure the topic we select will generate potential interest.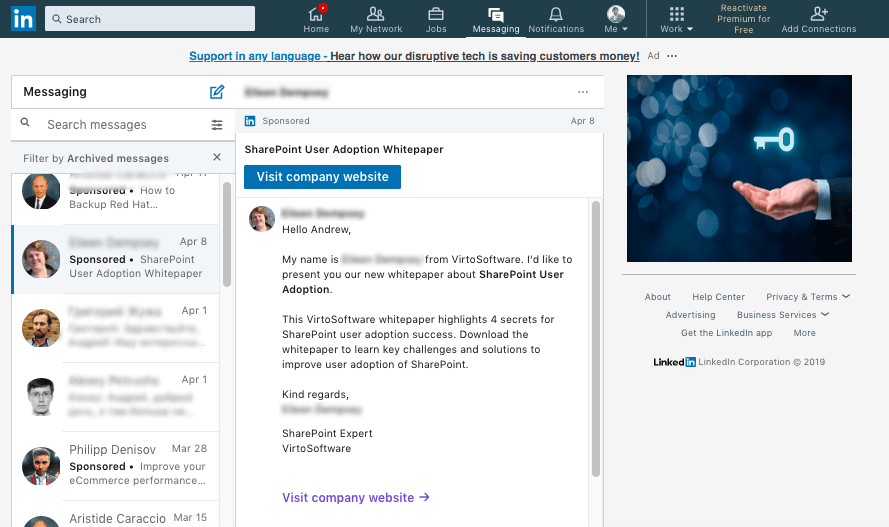 After setting this up we fixed the problem of blog visitors not converting to leads and also the quality of the leads has grown dramatically because of the information that we were able to get from the user's LinkedIn profile with the usage of the pre-filled lead generation form.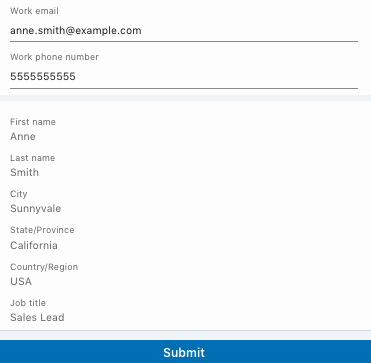 After all I have created the lead nurturing campaign for each whitepaper in a tool called Autopilot: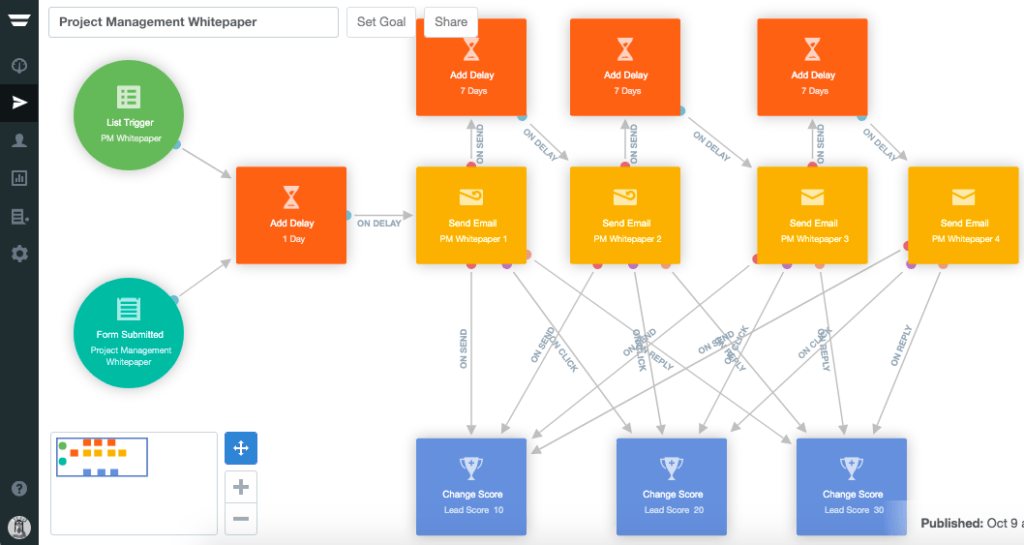 This tool helps us to score the leads based on their activities alongside the nurturing funnel which consists of several month. Our sales team is reaching out only to the prospects that are really active during this process: either open our emails or click to the website landing pages.
By using remarketing on LinkedIn we were able to switch from unknown organic SEO visitors to specific enterprise software leads with company names and positions for the low cost (lower $20 / lead). By nurturing these enterprise leads we score their activity and this helps our sales department to reduce time on lead prospecting and speed up closing.