Effective press-release strategy for SEO. How press-releases can help you drive more SEO traffic?
Updated 9th December 2022
Date :
September 10, 2019

By

Despite the fact that many consultants claim that press-releases don't work for SEO and their backlinks don't affect search results in the same way that it was 10 years ago in my projects I still see direct correlation between the number of backlinks and positions in Google US and Europe search.

The problem of backlink generation process is that it's very time-consuming and non-linear. It's always hard to predict the result because you never know:

– if you'll find the actually good backlink or the bad one

– if you'll be able to get in contact with the webmaster

– if you'll be able to the negotiate the fair pricing with him

– if you'll be able to get the high-quality content around the backlink

and so on.

Keeping all this in mind I managed to create a system that is much more under control and has a predictable result and costs. This system utilizes various press-releases to generate backlinks.

In general the press-release isn't something usual, SMB companies rarely can generate 2-3 informational causes during an average month. However, I figured out that press-releases not always have to be really interesting – for backlink purposes you can create and distribute the so called «SEO press-releases» which are small in informational cause but big for the backlink process.

Here is an example of a small press-release using Newswire distribution: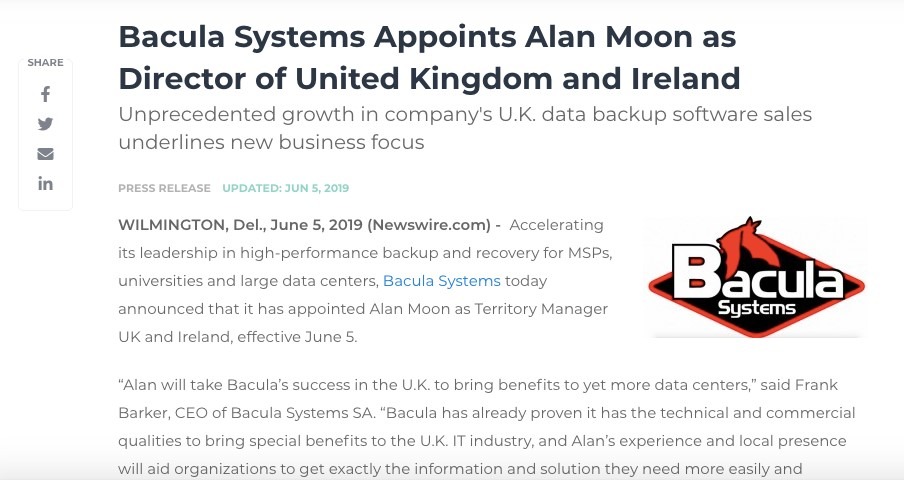 The cost for the standard distribution is around $120 which allows you to get 84 published releases, 151 views and even traffic from the release submission.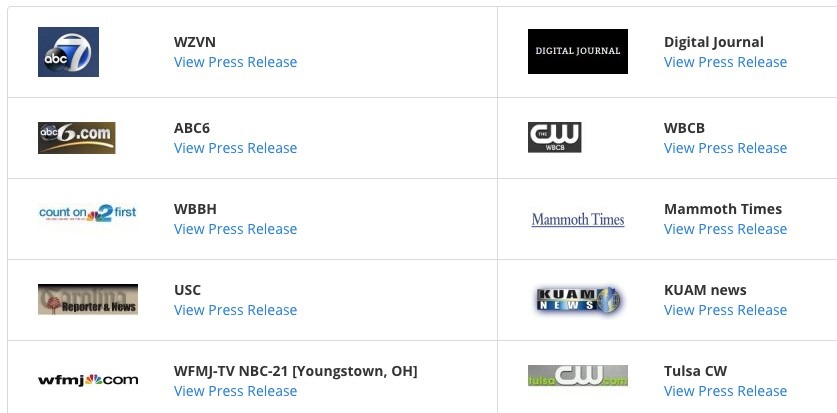 These are some of the examples of these 84 distribution sites.

And these are the countries in which these distribution sites are located. It's pretty good for local SEO efforts because you cover not only the USA but also European regions as well as Asia (if you prefer). These press-release efforts can be done on a constant basis: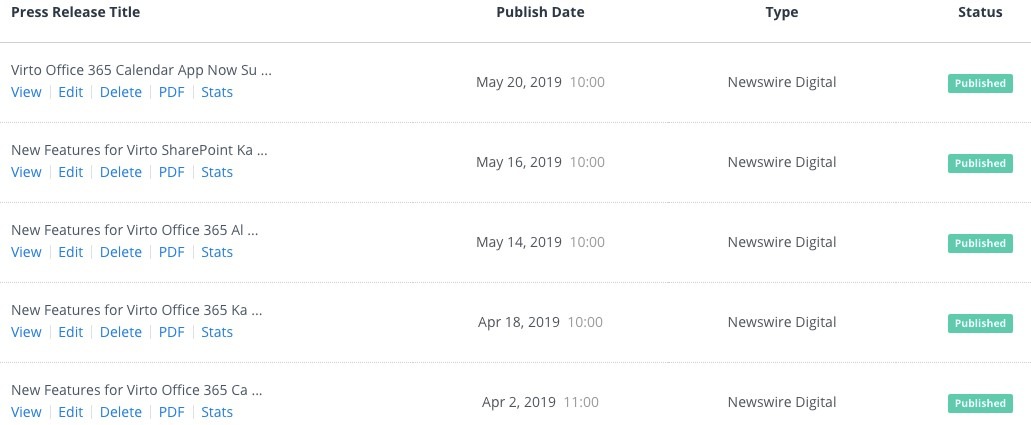 This is our schedule for VirtoSoftware press-releases where we submit entries even if the features that we release inside our software are relatively usual and even small. But this is what we have in results:


Press-releases are definitely working for SEO traffic growth. Start you SEO press-release strategy ASAP; you'll get results quickly and with low costs.