Small business digital strategy example for a competitive marketplace. Digital strategy for tourism companies.
Date :
June 10, 2019

By

I recently met my old friend and former customer who told me about his friends launching the travel agency business in Moscow. Well, I was a little surprised about the positioning — instead of hand-crafted individual tourism product they wanted to start on the most broad and competitive market — all-inclusive tours with low price to Turkey, Greece, Thailand, Vietnam and the other popular routes. This didn't sound like a great go-to-market strategy for me.

However, after he asked me to meet with these guys and have a consulting session with them I performed a quick example analysis of the competitive landscape of the market using SimilarWeb.
The main goal of the analysis was to build the cost-effective digital marketing strategy. This means you can't go to Google Ads and/or Yandex.Direct and have bids equal to $15 or even more simply because the margin for each order in this market is about $150 which means you need to have 10% conversion rate which is near to a dream not reality JUST to hit the breakeven point, not even earn something. The unit economy requires digital marketers to be creative: not just buy search ads, but to find another ways to get leads.
After I identified 2 agencies with 60%+ mobile traffic I checked the stores and found their mobile apps.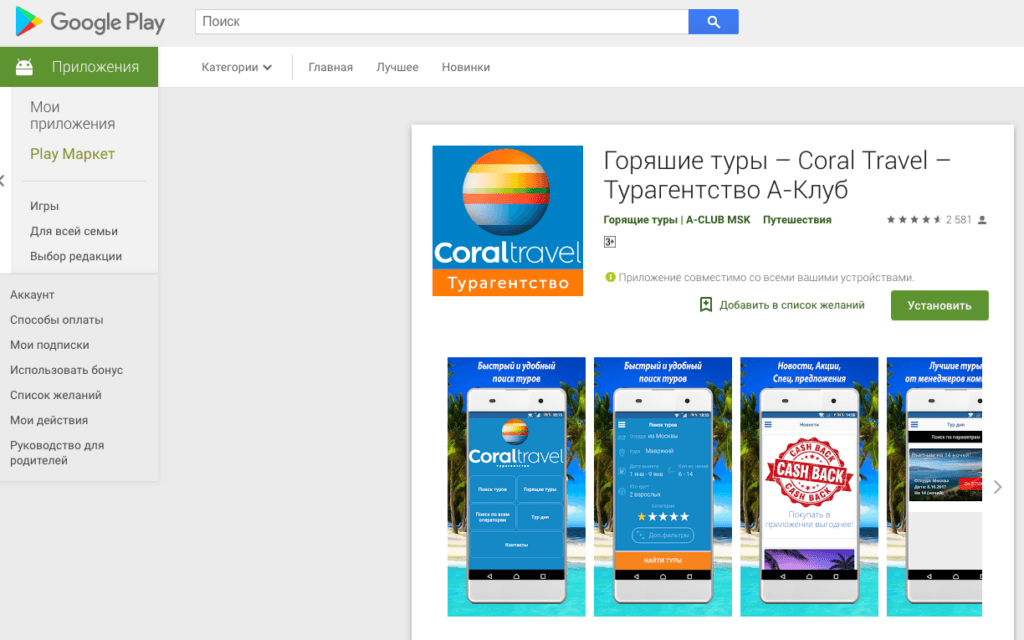 Assuming the bids are not so high in mobile application promotion we have developed the alpha-version of our own application and began to advertise it on Google. Here is what we achieved so far for only 2 months: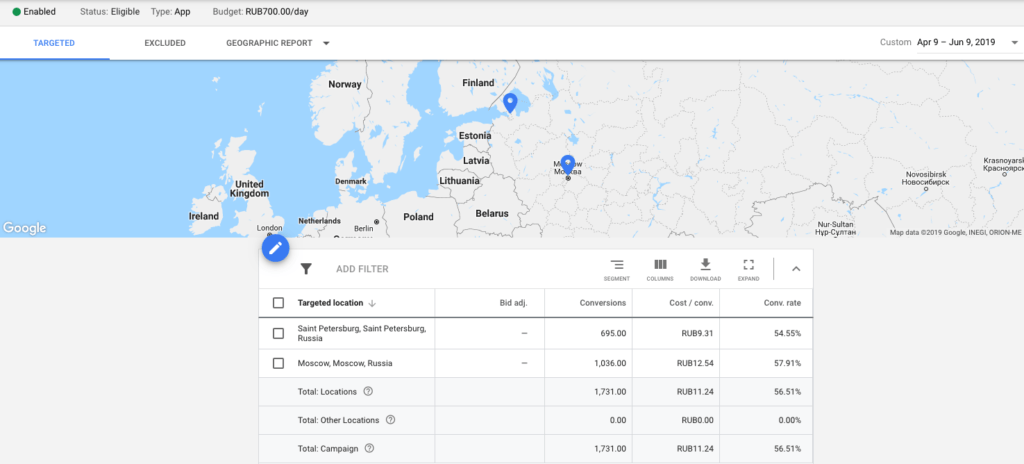 We have received 1731 installs (Firebase integration data) with the cost of install approx. 0,16USD. The app offers the ability to search the hotel offerings in different locations, so far we have identified the 3% conversion in search leads. This means $5,3 for the lead searching for a trip in the most popular rotes. The average industry rate for conversion from custom trip search to the actual order is well more than 10%, so the customer will cost $53 which will allow to operate higher than breakeven point.
The second thing I saw in the competitive intelligence was the lack of social media traffic usage.

Looks like we have to try, and we did it. I always insist on Facebook Lead Ads in such consumer industries instead of directing the traffic to your own website — the conversion is always worse and we were tight in the test budget to compare these format approaches. We started right away with a "Tour of the day" concept using Lead Ads.

Below you can see the ad variations for tour of the day to Rixos in Turkey and some of the placements we used (incl. Instagram).
These 2 examples illustrate the successful lead generation strategy in a touch market situation. To find it you just need to be less straightforward, but more data-driven. Explore the competitive landscape with SimilarWeb, identify the weakness of competitors and use it to streamline growth.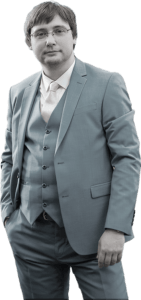 Want me to improve your leads and traffic?
Let's chat and see what can I do for you. Only if I'll foresee the value for your business in working with me, I'll be able to take you on as a client.
If you won't want to move forward together, that's OK too. Worst case scenario will be that you'll receive some free advice from me which will help you grow the traffic, leads and sales numbers.
Feel free to book an initial 60-minute free consultation. You will hear from me within 24 business hours after submitting the below form.