2 big wins in lead generation. Know what you customer is looking for. Never sell but help your customer.
Date :
February 27, 2020
By
We all know that enterprise software lead generation is different from the consumer one. When I was working in Parallels back in 2006 – 2009, we were just using several ways of lead (trial download) generation. One of the most popular was to send Google Ads visits to the product pages on the main website and the second one – to the separate landing pages.
It worked successfully, people were registering and downloading the software. And we were happy to get trial downloads which then can be converted into new purchases via email newsletters or inside sales managers.
However, in the enterprise world you can't just send the traffic to the website. Imagine the enterprise backup and recovery industry, that I am working in. If you're a system administrator or an IT manager looking to buy a new or replace the legacy backup and recovery system, you'll need to spend 6+ months minimum on this project. This customer journey for enterprise software includes:
Generic search on Google with keywords like "enterprise backup solutions", "enterprise backup", etc.;
Review of the options available on the analyst websites (Gartner, Forrester, IDC and the rest);
Review of the options available on the review websites (G2, TrustRadius, Capterra and the rest);
Visit all the websites of the vendors and check the technical requirements;
Visit all the websites of the vendors and check the licensing model requirements;
Prepare the test IT infrastructure inside the organization to properly check the software;
Agree on the terms of the proof-of-concept with the vendor and assign human resources;
Actually perform the PoC, check all scenarios and test disaster recovery.
Only after these stages that involve people from different departments, their time, effort and approvals the process of the final sale actually starts. So if someone thinks that simply launching Google Ads with keywords like "enterprise backup solutions", "enterprise backup", etc. will immediately bring you the leads that will download your trial software – that's not the case. It can be 3-4 months and even more between the first touchpoint and the actual trial download.
But running paid advertising without seeing people interacting heavily with your website is hard. You never know 50% of your budget works and what is happening with the rest 50% according to John Wannamaker's citation. Additionally it's late if you're trying to follow up the lead on the trial download phase – you need to start communicating with him before to sucessfully pass all the customer journey stages and not being excluded from the potential vendor list.
One of the ways that I was able to use during my career is to help prospects during this customer journey. We developed a template document that was called "Backup and recovery request for proposal template". This Excel spreadsheet contained the information that helped prospects to compare the products – specific selection criterias divided by groups (both technical, licensing, pricing and others).
When we released it on the website and added to Google Ads in our creatives, we instantly started to get the new ÇRFP leadsÈ. These leads were showing better engagement with our sales reps and the time period between the first contact and the opportunity close was much smaller than for regular leads.
The second example is trying to help the prospects in their daily work or on their strategic projects. In the backup and recovery case the system administrators or IT managers always care about disaster recovery and business continuity. That's why we decided to create and advertise a free disaster recovery plan template. Based on his document the IT managers can develop a comprehensive disaster recovery instruction which will dramatically increase recovery speed and lower RTO. We have seen tremendous interest in this from the market, for 2019 we received more than 1,900 leads.
So what's this post about? Not everything depends on how you or your agency works with Google Ads or other traffic sources. Know what you customer is looking for. Never sell but help your customer and you'll get tremendous amounts of leads for relatively low cost.
You can also get the checklist in a PDF file and a free 30-minute consultation with me if you'll fill in this form.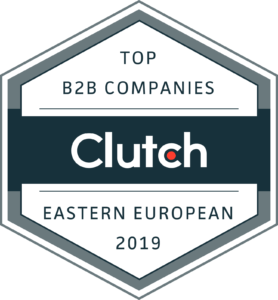 Clutch
recognizes
Andrei Iunisov as a digital marketing expert and industry leader.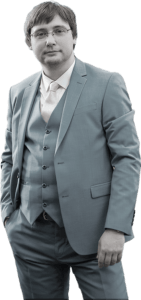 Want me to improve your leads and traffic?
Let's chat and see what can I do for you. Only if I'll foresee the value for your business in working with me, I'll be able to take you on as a client.
If you won't want to move forward together, that's OK too. Worst case scenario will be that you'll receive some free advice from me which will help you grow the traffic, leads and sales numbers.
Feel free to book an initial 60-minute free consultation. You will hear from me within 24 business hours after submitting the below form.